Archive for 'News'
March 1, 2011 by Hodel, under News.
"Release number 56 on Infrasonic comes courtesy of Hodel and Anguilla project. Both major players in the trance scene in their own right, the talented duo join forces to great effect with a vintage trancer that really takes you back.
Taking the euphoric original and adding his own unique slant on things is Estiva. Supplying yet another big room monster, again with a huge progressive twist which is sure please his army of fans, the uber talented producer turns in another outstanding re-work packed full of signature percussion and spine-tingling melodies."
Support from Armin Van Buuren (ASOT #496), Above & Beyond (TATW #359), Markus Schulz (2x GDJB), Aly & Fila (FSOE #172), Bobina (2x RGC), Manuel Le Saux (Extrema #211 Winner) and more..
Get it now exclusively @ Beatport!
September 10, 2010 by Hodel, under News.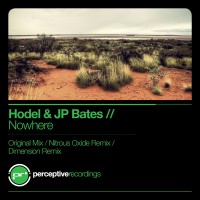 The followup to the very successful "Mirrors" has finally been released on all major download stores! Including 2 beautiful remixes from no other than Anjunabeats heavyweight Nitrous Oxide + talented Spanish producer Dimension, this release has gained the support from the likes of Armin van Buuren (ASOT #467), Above & Beyond (TATW #331), Roger Shah, Aly & Fila and Daniel Kandi just to name a few!
It was also reviewed at Trance.nu and got a 4/5 score!
So what are u waiting for!? Head over to Beatport and get your copy now!
April 8, 2010 by Hodel, under News.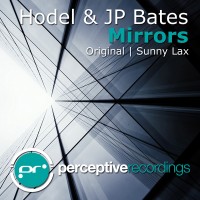 Been a while since I updated you guys, but better late than never 
!
Wanted to let u know that my collaboration with JP Bates, "Mirrors" finally got released last month.
And I am very pleased to say that it got massive support and awesome reactions in the trance scene! It was played by Armin van Buuren, Above & Beyond, Aly & Fila, Giuseppe Ottaviani and Daniel Kandi just to name a few. And it was also featured on Armin Van Buuren's A State Of Trance Radio Top 15!
A guy even wrote an amazing review of the release at Discogs.com! Check it out: http://www.discogs.com/reviews?release=2142574 ! =)
Last but not least I wanted to let u know that my Stonevalley – Relative remix is out! Go ahead and grab it here !
Ahh and make sure you get your copy of Dash Berlin's new compilation"United Destination 2010″ which features my remix of Espen Gulbrandsen vs. Julian Vincent feat. Maria Nayler – "Perfect Sky"!
Take care everyone!!
Ciao!