Post Entry
April 8, 2010 by Hodel, under News.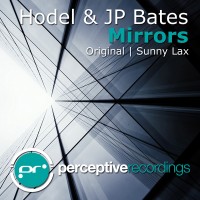 Been a while since I updated you guys, but better late than never 
!
Wanted to let u know that my collaboration with JP Bates, "Mirrors" finally got released last month.
And I am very pleased to say that it got massive support and awesome reactions in the trance scene! It was played by Armin van Buuren, Above & Beyond, Aly & Fila, Giuseppe Ottaviani and Daniel Kandi just to name a few. And it was also featured on Armin Van Buuren's A State Of Trance Radio Top 15!
A guy even wrote an amazing review of the release at Discogs.com! Check it out: http://www.discogs.com/reviews?release=2142574 ! =)
Last but not least I wanted to let u know that my Stonevalley – Relative remix is out! Go ahead and grab it here !
Ahh and make sure you get your copy of Dash Berlin's new compilation"United Destination 2010″ which features my remix of Espen Gulbrandsen vs. Julian Vincent feat. Maria Nayler – "Perfect Sky"!
Take care everyone!!
Ciao!