Post Entry
December 13, 2009 by Hodel, under News.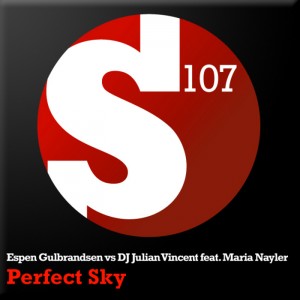 Hi everyone!
I hope you're all enjoying your time, in the run up to Christmas!
Wanted to give you all a little update of what I've been doing lately in the studio. I recently just finished a special remix I did for Armada on the Universal Religion 4 track "Perfect Sky". The vocalist on the track is Maria Nayler, and i feel privileged to have remixed it, due to the profile of her, with her collabing with the likes of Robert Miles and Ferry Corsten, on tracks such as "One & One" & "We belong". Im really pleased with the outcome of my remix and I hope u enjoy it too!
U can grab it here: http://tinyurl.com/yjjcuhw
Later on Im finalising my collaboration with Jonas Stenberg which will be under his uplifting 'Sunstate' alias, the track is called "Distant Motion" and is signed to Shah-Music. Along with the original track you will find a filthy remix from Aurosonic.
Finally after finishing my collab with Jonas, I will then be working on my remix for Perceptive Recordings. A beautiful track from old Fast Distance guy Oliver P called "Relative". Looking forward to making that one!
Well.. I think thats all for me =D
Take care and Merry Christmas & a Happy New Year to u all!!
/Bjorn